This is the Huawei's New 2019 MateBook X Pro, this is their flagship laptop, but they've also launched new MateBook 13 and 14 laptops which are very similar and offer slightly different specs and should be a bit more affordable.
As you can see the MateBook X Pro is basically identical to last year's model in terms of design (which is not a bad thing, even the Apple MacBook has been using a similar design for years). It's still a stunning looking laptop with gorgeous 3000 X 2000 display with ridiculously thin bezels giving it a 91% screen to body ratio. The MateBook has a unique recessed webcam and that premium Space Grey metal design which doesn't look anything like the MacBook Pro definitely not in the slightest bit.
If the design and display are the same as last year, what is new in the MateBook?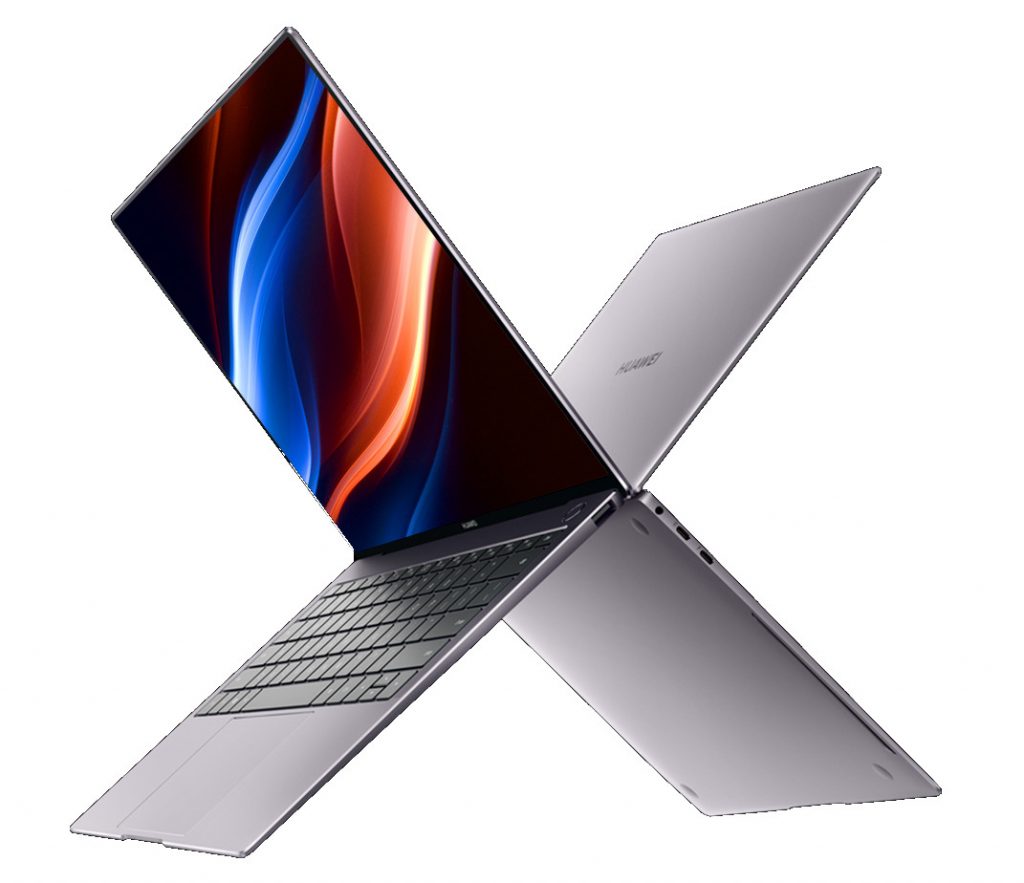 Basically, it is a spec upgrade this year with new Intel Whiskey'll AQ Processors up to the quad-core i7 8565U which is 10 percent faster than last year so that's good, more importantly, though this is one of the first laptops to come with Nvidia latest entry-level graphics chip the MX250 that's up from the MX150 last year. Which is 3½x faster than Intel's integrated UHD 620 graphics chip which is pretty awesome (they don't go as far as to say what can speed boost we see coming from the MX 150 there's still no official benchmarks of the new chip, but of course that's something I'll test in my full review).
If you need some more serious graphical horsepower, you can always hook up an external graphics card via the Thunderbolt 3 port although they also improved the cooling system on the MateBook X with the New shark fin 2.0 fans which are apparently 20% more efficient. Hopefully, the new MateBook will be quieter when gaming and designing are set from High→Ultra setting, A little addition include faster Wi-Fi support, Bluetooth 5.0, fantastic Quad speaker setup and the touchscreen now supports some nifty gestures ( a three fingers wipe-down will take a screenshot )
Huawei has been working on the new One-hop feature to show off using Huawei share 3.0 and battery life is quoted as between 12 and 14 hours which I will talk about in my next review.
A quick info of the New MateBook 13 and 14; the 13 will be the cheapest of the bunch but will lack the New Nvidia MX250 Graphics plus it has slightly thicker bezels, which means webcam is actually at the top which is definitely a better position, but you do lose that extra security you get with the recessed webcam it's also pretty much the same one announced at CES in January except this MateBook 13 now comes with a touchscreen.
The MateBook 14 is closer to the X Pro in terms of size and specs but the screen isn't quite as sharp or bright so this year really is just an evolution of the MateBook series. A few refinements and a spec bump, nothing to get too excited about but I am looking forward to thoroughly reviewing it soon I'll update the description with prices and availability when they're confirmed but expect the X Pro to start from around 1,300 pounds and top out at about 1,700. So definitely premium prices the mate book 13 will be coming out first followed by the 14 and the X Pro in April but what do you make of the new mate books could you be tempted to buy one let me know what you think in the comments below.